This is for one pair of 3157 LED bulbs (2 bulbs) (Dual Beams)
Cross Reference: 3057, 4157 (Non SRCK, Not for 3357A 3457A)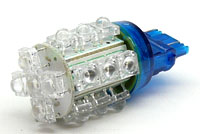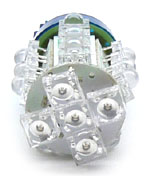 Total 20 LEDs Lights with Wide View Angle for better reflection. Double your current light output
Diameter 25mm (1.0"). 35mm height (LED part). 54mm total height.

Actually Color of our LED Light bulb.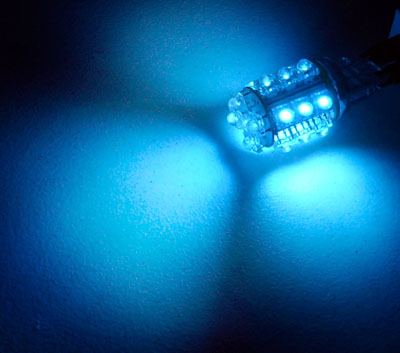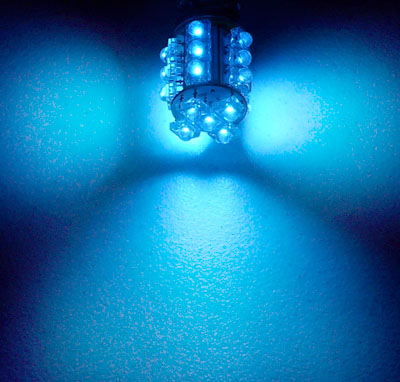 As shown above: 3157 20 LEDs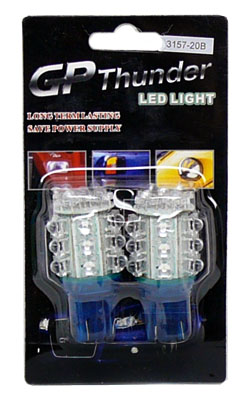 Click here to find the right bulb for your vehicle.
You can match our miniature/wedge bulbs to all our headlight, fog light and drive light for a sleek and unified appearance.
Warranty: 90 day warranty